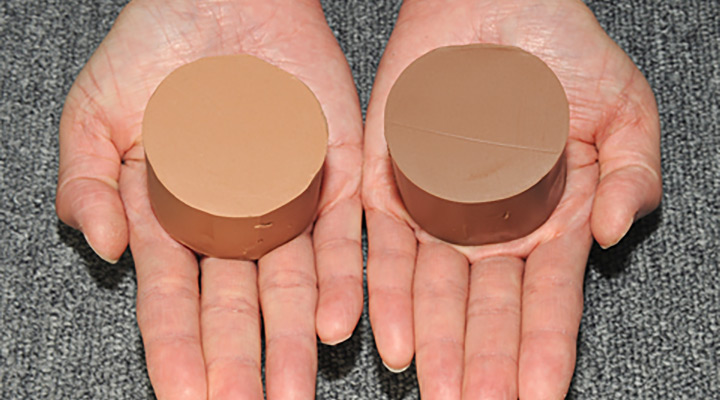 To eliminate sulfur because lead to air pollution when burned, You can now be incinerated to reassure clay.
Because NS Series does not contain any sulfur oxide, it is possible to use incinerator without smoke extraction apparatus to incinerate completely. Because NS Series can take this process, it is not necessary to landfill as industrial waste.
In addition, NS Series is 30% lighter than sulfur based clay (Specific gravity of NS Series=0.97). As a result, carbon dioxide emission of transportation can be reduced.
Related Links
4. The strength of the long-established group to lead the industry