NS45E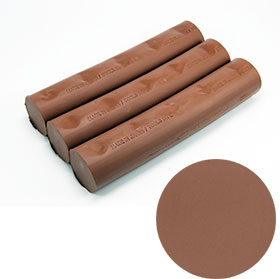 Industrial Clay NS45E does not contain any sulfur as a filler (absolutely sulfur free clay). Our NS45E is next generation, eco-friendly clay. Feeling of NS45E is more viscous than NS60L.
Feature of NS45E
NS45E does not have problem for disposal as it does not contain any harmful materials.
NS45E does not shrink and holds the shapes.
NS45E does not crack.
NS45E has excellent compatibility with our Clay Modeling Film.
NS45E has excellent feeling for model making.
NS45E has smooth feeling for applying onto the clay model when it is warmed up.
The feeling of the scraping using hand tools is fantastic.
Cohesion of NS45E is excellent.
NS45E is the excellent clay for both hand making and machining.
Instructions of NS45E
Heating temperature is 45°C to become soft and pliable.
The heating time is 3 hours using a clay oven.
NS45E does not need a heat gun to heat up the clay model surface for clay application.
| | | |
| --- | --- | --- |
| NS45E | 15Unit (per box) | IDC-05003 |
| Product Name | Hardness (25°C)*1 | Specific Gravity | Odor | Billet Size*2 |
| --- | --- | --- | --- | --- |
| NS45E | 78 | 1 | Non | 55Φx275mm Approx625g Approx650cm3 |